White Label Backlink
Services
Taking a look at any of our link building services or other SEO products, you'll notice that we specify that everything we sell is white label.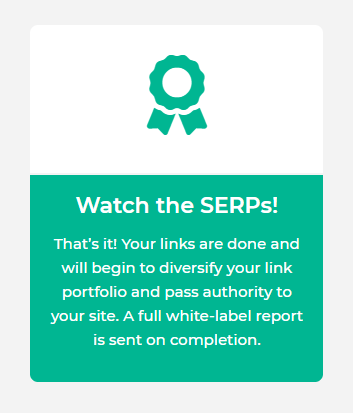 Join thousands of others who use our backlinks to power their sites and agencies.
What are White Label Backlinks?
White label link building simply means that when we build links for you, we don't attach our branding in any way, shape, or form to the reports you receive or the links themselves.
The fact that all of our services are unbranded makes them perfect for anyone – including agencies, resellers, and freelance SEOs who are going to be passing these off to clients of their own.
All of our white label reports look something like this: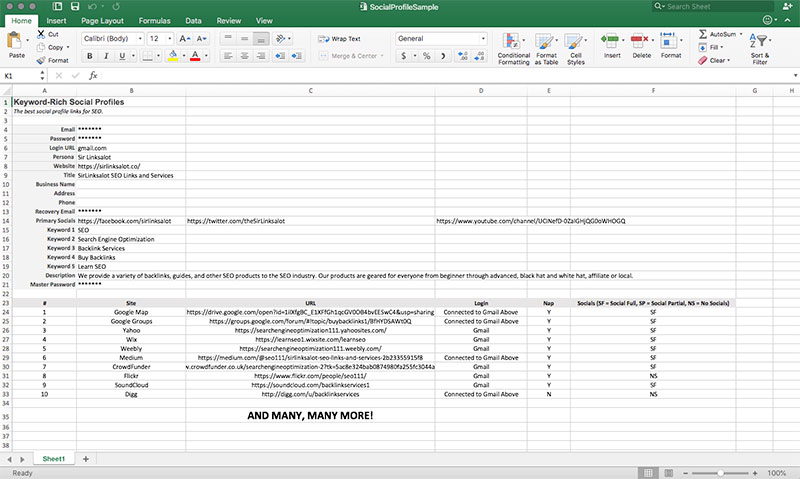 When passing the links to your clients, you can simply pass on our reports or copy and paste the links into a report of your own.
You can rest assured that the only people who will know we built the links you've ordered are ourselves. We've taken every precaution to ensure it's impossible to trace our building back to ourselves.
So get ready to wow your clients with premium links built by the pros!
Is White Label Link Building More Expensive?
Many link building agencies will charge extra for white label link building and reporting.
We don't.
All of our products and services have been designed with SEO agencies and resellers in mind. You don't need to specify that your order is white label or pay any extra fees. That's just how we roll.
We also don't require you to join any kind of program or pay a monthly subscription. You can purchase all of our backlinks and link building services à la carte and receive the same white label reporting as soon as our work is complete.
Or for those of you that want us to take care of all the link buliding for a particular site or client over time, we've got you covered with our Managed Link Building Program. You simply set a monthly budget and we handle everything from strategy to anchors.
Is There Any Tradeoff in Link Quality?
Absolutely not! We hold all of the backlinks we build to the highest level of standards.
SirLinksalot began as our own private link building teams that were used only for our clients and personal sites. We simply took the methods that were allowing us to build high-quality links that rank websites and scaled them to bring our services to the public.
No matter what types of backlinks you purchase from us, you can be sure that they were built with SEO and having the maximum possible impact in mind. Healthy doses of authority, relevance, and power ensure our links pack a mighty punch.
Which of Your Backlinks are White Label?
We offer a large variety of types of backlinks – all of which are white labeled for you to be able to easily pass on to your clients for their inspection.
Get Quality Backlinks at Wholesale Prices!
Do You Offer Agnecy and Reseller Discounts?
Although we are already selling at wholesale prices, we do offer discounts for clients who sustain order volume over time.
To learn more about our white label link buliding discounts, email us at [email protected]